Smithfield Subaru Repair Near Me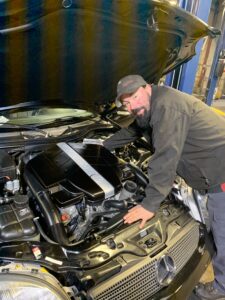 Import Auto is the #1 family owned & operated European automotive service and repair company serving Logan, Utah, and the surrounding areas. We love cars and will go out of our way to ensure we provide excellent service for you and your car.
We offer preventative maintenance, repairs, and testing on both foreign and domestic vehicles.  We have the tools, training, and experience to service not just Import vehicles such as Subaru, Toyota, and Porsche but Domestics including Ford, Chevrolet, and Dodge.
Our maintenance services include oil & filter, belts and hoses, fluids, tires, and lights. Our repair services include engine and transmission, fuel system, suspension and steering, axles and drive train, and clutch system. We perform testing for emissions, computer control, electronics, and engine diagnostics. Our state-of-the-art testing technology provides you with the best diagnostics on the market!
Import Auto is proud to offer a 2 year/24,000-mile parts and labor warranty. This warranty applies to parts the customer has purchased through Import Auto and which we have installed. Manufacturers' warranty applies on all other parts.
At Import Auto we understand a person's passion for classic cars because we feel it too. Maintaining a classic car poses its own set of challenges. We maintain relationships with classic part suppliers all over the country so that we can get the right parts to keep you on the road with confidence. These suppliers also allow us to give you the 2 Year/24,000-mile nationwide warranty that we give on all our repairs.
Smithfield Subaru Repair Near Me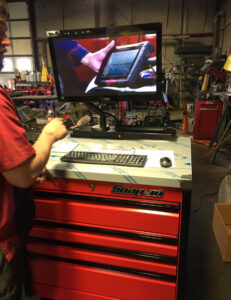 We are dedicated to satisfying our customers. Our employees are required to obtain the best training available and are continually working towards the highest certifications available. We guarantee quality work and deliver customer satisfaction. Here is what our customers are saying.
"Import Auto took my car and diagnosed everything needed.  I then received a personal call from one of the owners (Bryan) to explain what was going wrong, the options to fix them, and a pretty accurate timeline of completion.  When the car was complete, the payment and explanation of services, follow-on needs, and warranties were explained perfectly.  The personal service, positive attitude towards customers, honest work….everything was top-shelf.  They are my new foreign car shop, and I am a stickler for quality."
"Not only were they quick, they provided photos of potential issues i had asked to have investigated and went over the potential fixes and costs. An amazing experience with an amazing staff."
For excellent service for you and your car . . .
Call Today!
Smithfield Subaru Repair Near Me