Maintenance
Oil & Filter
Belts & Hoses
Fluids
Tire Pressure Checks
Lights
Repairs
Engine & Transmission
Fuel System
Suspension & Steering
Axles & Drive Train
Clutch System
Testing
Emissions
Computer Control
Electronic
Engine Diagnostics
State-of-the-Art Technology
Our Guarantee
Our Mission is simple: We take responsibility for QUALITY… We deliver CUSTOMER SATISFACTION… We are committed to SUPPORT THE COMMUNITY… We act with INTEGRITY in all that we do… We regard our SUPPLIERS as essential team members… We seek out the best TRAINING…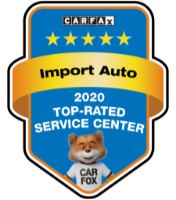 Why You Should Choose Import Auto
We take responsibility for QUALITY…
Our services will be best in class in terms of value received for dollars paid. We deliver excellence by using the best parts and training available with an industry leading warranty. We strive for improvement. Each of us is responsible for quality in what ever we do.
We deliver CUSTOMER SATISFACTION…
We are dedicated to satisfying our customers. We believe in respecting our customers, listening to their request and understanding their expectations. We strive to exceed their expectations in affordability, quality, and on time delivery.
We are committed to SUPPORT THE COMMUNITY…
We are committed to give money to local nonprofit organizations that uphold our same values. We do everything possible to help the environment. We promote proper maintenance for cars to help reduce vehicle emissions.
We act with INTEGRITY in all that we do…
We are each personally accountable for the highest standards of behavior, including honesty and fairness in all aspects of our work. We will consistently treat customers with the respect they deserve.
We regard our SUPPLIERS as essential team members…
We owe our suppliers the same type of respect that we show our customers. Our suppliers deserve fair and equitable treatment, clear agreements and honest feedback on performance. We consider our suppliers' needs in conducting all aspects of our business.
We seek out the best TRAINING…
We are responsible to maintain a high level of competence. Our employees are required to obtain the best training available and are continually working towards the highest certifications available.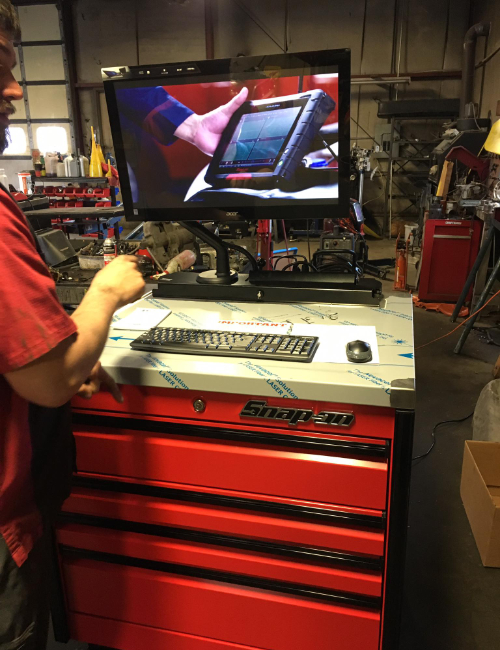 Our state-of-the-art testing technology provides you with the best diagnostics on the market!

Schedule Your Appointment!
Locations Served
Import Auto is the #1 Family Owned & Operated European Automotive Service & Repair Company serving the following areas: Hyde Park, Logan, North Logan, Providence & Smithfield.