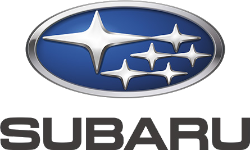 At Import Auto, we provide expert Subaru Car Service And Repair to our customers in Cache Valley and the surrounding areas. Our Auto Service team members are standing by and ready to efficiently identify your vehicle's problem and give it a thorough, expert repair.
If aren't having an immediate issue, regular maintenance is the best way to prevent one and ensure that your car runs well for the miles to come. Import Auto in Logan is the only service and Car Repair Center that makes Manufacturer Service and tune-ups easy and convenient. We perform a variety of services, including tire rotation, oil changes, engine repairs, fluid flushes, and more. We know how important your new or used Subaru is to you, and we will work hard to make sure it stays in the best of shape for Cache Valley Driving Conditions for as long as possible.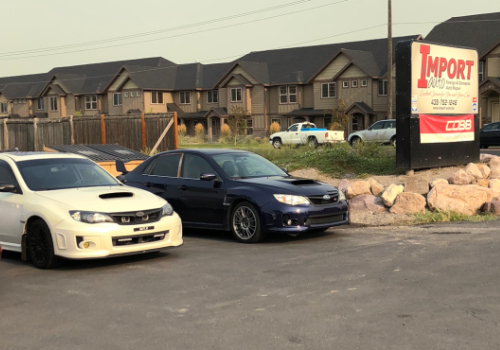 Our Guarantee
Our Mission is simple: We take responsibility for QUALITY... We deliver CUSTOMER SATISFACTION... We are committed to SUPPORT THE COMMUNITY... We act with INTEGRITY in all that we do... We regard our SUPPLIERS as essential team members... We seek out the best TRAINING...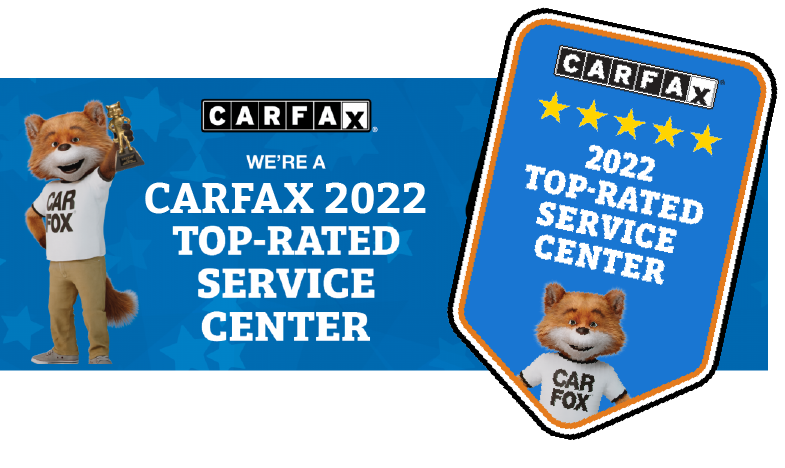 Put your Subaru in the Hands of Professional Technicians who understand the sophisticated systems behind every Subaru, we will provide quality work with an industry Leading Warranty that will result in the best driving experience. Our state-of-the-art Repair and Maintenance Shop offers the only privately held Factory Computer System For Subaru in the state of Utah. Import Auto is known by Subaru Owners near and far to know exactly how to maintain your Subaru to the highest standards.
Subaru is an amazing and versatile manufacture. There are not many other vehicle brands that are so well loved by so many people who use them for so many different things. The Subaru Impreza WRX and STI are loved for their off road ability, speed, and wide range of options for customization. The Subaru Outback and Foresters are loved not just for their off road ability but also the room and comfort they provide for families. Our climate and environment in Cache Valley with our mountains and snow make Subaru a great all around vehicle. The Symmetrical All Wheel Drive keeps you going in the direction you need on snowy paths. It also helps you keep traction while you adventure down mountain roads. The AWD system and multiple advanced safety features make Subaru one of the safest vehicles on the road today. At Import Auto we know that your Subaru is used for a wide range of activities and we are here to keep you doing what you love.
Subaru is also known for making a vehicle that lasts. They are able to achieve this longevity due to a strict Maintenance regime. This recommended maintenance includes multiple System Checks and Fluid Flushes as well as Spark Plug and Timing Belt Replacement. At Import Auto we couple these manufacture recommendations with condition checks and real world experience based on our Cache Valley climate. When done correctly and on time these Flushes, Replacements, and Inspections help to keep your New or Used Subaru on the road for miles and years to come.
While maintenance is key to keeping your Subaru on the road a time may come when bigger repairs are necessary. At Import Auto we have the tools, experience, and training to tackle any issue you may have. We offer Mechanical Repair as well as Deep Electrical Diagnosis, Key Programing and Computer Programing. ! In order to correctly diagnose and program your Subaru we have the only privately held Subaru Factory Computer in the state of Utah. This allows us to give you the experience and confidence you get at the Dealer without the hefty price tag. We also offer an Industry Leading 24 Month 24,000 Mile Nation Wide warranty vs. the typical 6 month-1 year warranty you would find at the Dealer. As a COBB dealer we also specialize in Subaru Performance Upgrades and Tuning!
If you are experiencing an issue with your Subaru, A Check Engine Light, are curious about maintenance, or if you are interested in Performance Upgrades Import Auto is here for you. Call us at 435-752-1246, text us at 435-222-2830 or stop in and see us at 502 West 1400 North in Logan Utah.

Schedule Your Appointment!
Locations Served
Import Auto is the #1 Family Owned & Operated European Automotive Service & Repair Company serving the following areas: Hyde Park, Logan, North Logan, Providence & Smithfield.